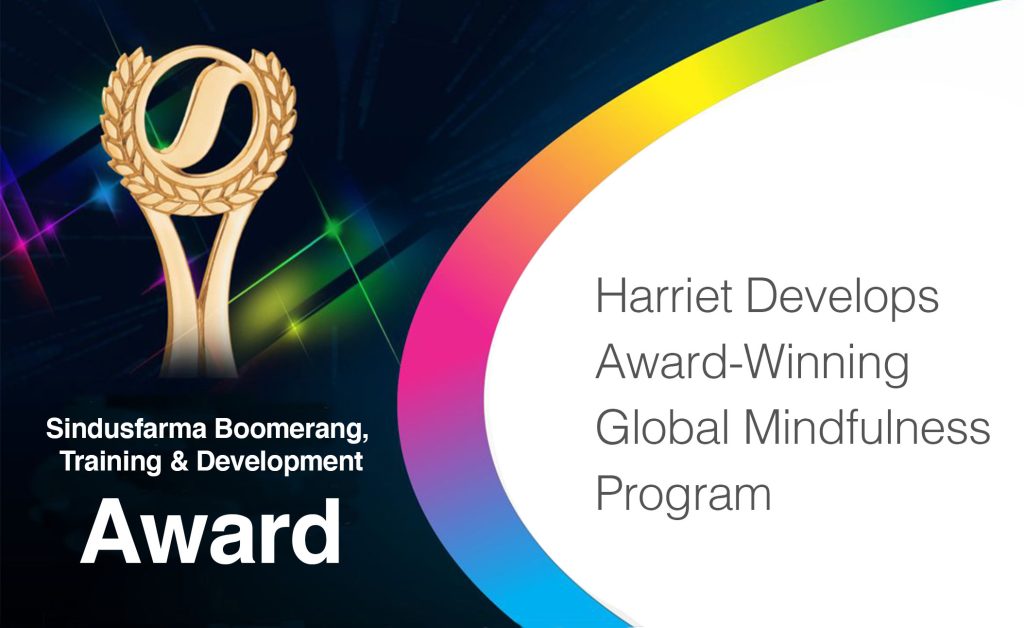 Mindfulness is:
easy to learn, 
it involves only a small time commitment, and
brings forth immediate, positive results.
Harriet meets her client's needs via:
keynote addresses and breakout sessions,
to full-day hands-on Mindfulness programs and
multi-day programs and Leadership Training.
Harriet's passion is helping individuals take that first step toward a healthier, more fulfilling life. Her programs teach people how to easily work with the many challenges they face every day. Attendees learn how to live healthier, more fulfilled lives.
Examples of recent programs include:
Take A Pause: Being Present, Open and Connected
Mindfulness: The Art of Stress Reduction
Mindful or Mind Full? Decluttering the Busy Leader's Mind
Class and program details:
From one hour up to multi-days in length.
Programs are customized for the needs of each client.
Programs are given both privately and publicly.
Each program is an open and honest conversation. Participants talk, laugh, relax, and breathe, and in the process, they learn how to live in the moment.
A program can be conducted in an office, a conference room, or any location conducive for learning.
Nothing special is required for a Mindfulness program:
There is no special equipment needed
No special clothing is required
No unique lighting is used
There is no use of candles or music
Participants talk, laugh, relax, and in the process, they learn how to live in the moment.
During each program, Harriet teaches participants:
The scientific rationale for living in the moment
The "sitting practice" which enable one to bring awareness to what is happening in their mind and body – also referred to as meditation
How to pay attention to your life during any situation (eating, working, spending time with family), and why doing so can result in peace of mind and better health.